Tareq Affouri joins research staff as
 Vice President & Investment Analyst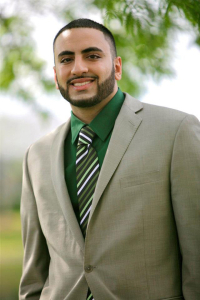 Barrington Research Associates, Inc. is pleased to announce the addition of Tareq Affouri to its research staff as a Vice President and Investment Analyst covering Healthcare Services and focusing currently on the pharmacy, home infusion, rehabilitation, chronic care management and wellness, and senior housing, as well as Dental Services and select Medical Device companies.
Prior to joining Barrington Research in 2014, Mr. Affouri began his career as a research analyst at Noble Financial Capital Markets (2012-2014) where he worked alongside Michael Petusky covering healthcare services and select medical device companies. Prior to joining Noble, Mr. Affouri completed a six month internship with Fidelity Investments where he worked under senior account executives and learned about portfolio diversification and financial markets. His areas of professional interest include specialty infusion, senior housing, long-term health and wellness, pharmacy, and healthcare IT.
Mr. Affouri earned his B.B.A (Finance-concentration) from Florida Atlantic University in 2012 (graduated with honors).