Alexander Paris Jr. Named President of Barrington Research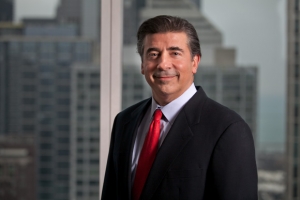 Barrington Research Associates, Inc. is pleased to announce the promotion of Alexander Paris, Jr., to President from Executive Vice President.
Mr. Paris, who has been with Barrington Research since 1988, will continue to serve as the firm's Director of Research and Education and Business Services Analyst. He has over 20 years experience in the investment industry and has won numerous investment research awards, including Forbes Magazine "Top Analyst" twice and The Wall Street Journal "Best on the Street" five times, for his coverage of the education sector.
Mr. Paris made the following comments about his continued commitment to the firm,

"It is truly an honor to be named President and to run the firm my father founded over 25 years ago. My father, who will remain Chairman, will continue to provide me with valuable counsel and inspiration, and I will continue in his tradition a firm-wide focus on relevant, high-quality, value-added equity research that helps our institutional clients generate above-average investment returns."