Barrington's Alexander Paris, Jr. Once Again Named as a Recipient of Forbes Magazine's "Best Brokerage Analyst"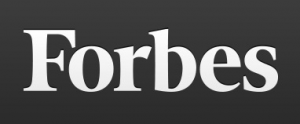 Forbes Industry: Business Services & Supplies
StarMine Industry: Diversified Consumer Services
Analyst Name: Alexander Paris Jr.
Brokerage: Barrington Research Associates

Securities analysis may be in the genes of the Paris family. Research firm StarMine rates Alexander Paris Jr., of Barrington Research Associates, as the second best stock picker in the diversified consumer services industry sector. His father, Alexander Paris Sr., at the same firm, is a previous StarMine award winner.
Alexander Paris Jr. specializes in tracking business service companies in post-secondary education. He spoke with Forbes about the 2008 outlook for some of the companies that he tracks.
The Big Trend
Paris tells Forbes that the post-secondary education sector has been on fire in 2007, after several years of disappointing performance. The group is up 62% this year (through Dec. 11) with strong performance across the board led by both newcomers like Capella Education, w hich went public in November 2006, and old industry stalwarts like DeVry, which was the first in the group to go public in 1991. With many legal issues that had clouded the sector resolved, Paris expects another strong year from the sector in 2008.
The Unconventional Wisdom
Paris says that slowing job growth in the U.S. is good, not bad, for the sector. Why? He thinks that the sputtering job creation machine will enhance enrollment at these schools.
The Misplaced Assumption
Investors who think that the sector is overvalued are wrong, according to Paris. This was a problem a couple of years ago, but valuations have become more attractive after the stocks suffered through several years of underperformance.
The Watch List
Paris likes Lincoln Educational Services, based in Orange, N.J. He is encouraged that Lincoln, a provider of career-oriented, post-secondary education, posted an earnings gain in the most recent quarter, after four down quarters, and thinks that management's turnaround efforts and new initiatives, such as increased emphasis on high school recruitment, are starting to gain traction. Paris expects Lincoln to post earnings per share of 51 cents in 2007 and 72 cents in 2008.
The Bold Prediction
In 2008, this group will move past its recent legal problems, according to Paris. He says that from 2004 through 2006, regulatory and accreditation bodies went after several companies over legal and regulatory issues, but these businesses resolved most of their problems in 2007.
Picks
Capella Education (nasdaq: CPLA)
DeVry (nyse: DV)
Lincoln Educational Services (nasdaq: LINC)